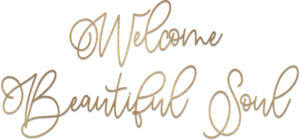 We are brought forth into this worldly experience with the infinite universal love energy contained within the sacred vessel of our body. Through life experiences we learn how to exist in this experience, through others and through ourselves, with others and within ourselves, for others and for ourselves. Our life walk becomes a collection of experiences that mold our body, mind, heart and soul.
Intuitive Healing is allowing the connection with self, and the world around us, to intuitively guide our being to a state of healing and wellness. This may apply to the physical, psychological, emotional and/or spiritual aspects that make up the human physical experience. Trusting our intuition, and reconnecting with our internal and external senses, has tremendous healing power. Aligning with the authenticity of who we are is the greatest gift of love that we may give ourselves, and to the world around us. Through the purity of love and healing intention, we have the individual and collective power to change the world with compassion and kindness. By being authentic in who we are, who we choose to become, and how we grow through life experiences, we organically become the light in the darkness. Love yourself enough to be YOU. Love others enough to let them be THEM. Love humanity enough to be the LIGHT in the darkness. Love your faith enough to see YOU and THEM in the LIGHT of LOVE.
My intention is to inspire, encourage, and support your authentic connection to self-healing by sharing in my experiences. Create the life you desire by following your own spiritual intuition and wisdom. Let love lead the way.
Love is easy.
Love heals.
We are the vibration of love.
We are the vibration of creation.
We are love.
We are creation.
We are beautiful masterpieces of love.
We create beautiful masterpieces in life.
We are here to love…so let's love LoVe LOVE more.
Be Strong * Be Courageous * Be Loving
Be YOU-niquely Be-YOU-tiful!